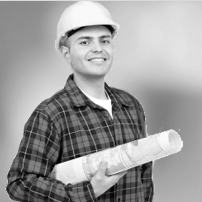 Jedinstvo and its dependent companies have more than 1,000 employees, 70 of which are engineers in differents fields. During a year, based on its needs, Jedinstvo hires a number of workers through contracts for services, which last to the end of a particular project.
Our company is headed by a team of top managers who have expertise and years of experience in the management positions in the fields of production and installation.
The management structure of the company consists of the Supervisory board, elected at an annual general meeting, the Executive board and company's director.